Oil and Gas Expansions Planned in Permian Basin as Production Forecast to Rise This year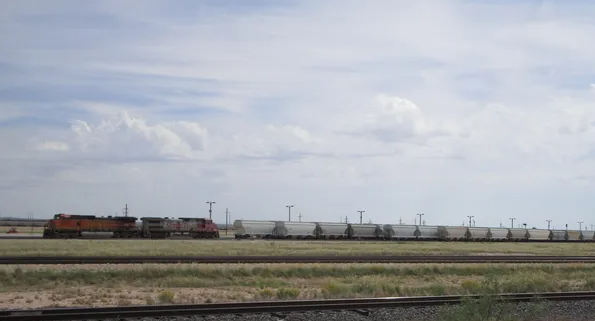 Another oil and gas operator sought expansions into the Permian Basin. It is in southeast New Mexico and West Texas. This is as the fossil fuel markets continued to grow in early 2022.
Split Rock Resources, based in Fort Worth, Texas, announced on January 18. The purchase is about $97.5 million worth of non-operated lands in the basin from a private seller. They are hoping to begin producing oil in western Delaware and eastern Midland sub-basins of the Permian.
The assets included in the deal were located in Eddy and Lea counties. It is in southeast New Mexico and Midland and Glasscock counties in Texas. Currently producing about 2,000 barrels of oil equivalent (Boe) per day.
They also included about 1,000 net acres targeting the productive Wolfcamp and Bon Spring formations.
The company hoped to double that production in 2022.
"The assets are operated by a diverse group of top-tier companies and 2022 development activities are expected to increase daily production rates to over 4,000 Boe per day," read a statement from Split Rock.
Hydrocarbon processing capacity in the Permian was also set to expand. It is as Odessa, Texas base Saulsbury Industries receive an award. These are contracts to build and install a cryogenic gas processing facility in the Permian. Partnering with an unnamed "major" oil and gas producer, per a news release.
Click here to read the full article
Source: Carlsbad Current-Argus
If you have further questions about the topic of oil and gas expansions, feel free to contact us here.
https://www.rangerminerals.com/wp-content/uploads/2022/01/ScreenHunter-1618.png
371
595
Ranger Land and Minerals
https://www.rangerminerals.com/wp-content/uploads/2020/02/ranger-land-and-minerals-logo.png
Ranger Land and Minerals
2022-01-25 17:08:34
2022-01-25 22:46:42
Oil and Gas Expansions Planned in Permian Basin as Production Forecast to Rise This year