US Oil and Gas Auction Yields Nearly $80 Million for Federal Coffers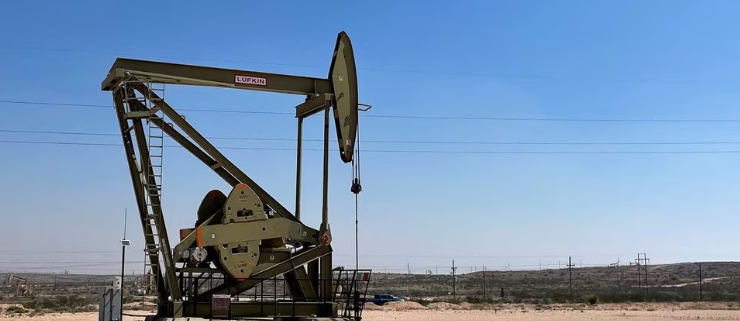 The U.S. on Thursday held its first sale of oil and gas drilling rights on federal lands. This was since the passage of President Joe Biden's landmark climate change law. It is attracting more than $78 million in high bids for leases in New Mexico and Kansas. Let's talk more about this US Oil and Gas Auction.
The federal auction was just the second to be held in New Mexico. It is the nation's second-largest oil-producing state since Biden became president in 2021.
Promontory Exploration LP of Midland, Texas, and Devon Energy Corp (DVN.N) of Oklahoma City were the auction's top spenders, each picking up leases in New Mexico.
Biden's Interior Department had attempted to suspend federal oil and gas leasing to study its environmental and climate impacts, but the Inflation Reduction Act that passed last year requires some oil and gas auctions if federal rights of way are offered for renewable energy projects.
The 19 offered parcels on 3,300 acres (1,335.5 hectares) in New Mexico garnered 99.9% of the high bid total of $78.81 million, according to sale information published by the U.S. Bureau of Land Management.
The highest price paid for a parcel was $16.2 million by Devon for 280 acres in the state's Eddy County. It was also the auction's highest price paid per acre at $57,901. It was Devon's only parcel purchased in the sale.
Click here to read the full article
Source: Reuters
If you have further questions about the topic of US Oil and Gas Auction, feel free to contact us here.
https://www.rangerminerals.com/wp-content/uploads/2023/05/ScreenHunter-2751.png
468
740
Ranger Land and Minerals
https://www.rangerminerals.com/wp-content/uploads/2020/02/ranger-land-and-minerals-logo.png
Ranger Land and Minerals
2023-05-29 08:00:22
2023-05-28 21:36:46
US Oil and Gas Auction Yields Nearly $80 Million for Federal Coffers