Oil Prices Climb $2 on Strong Demand, Tight Supply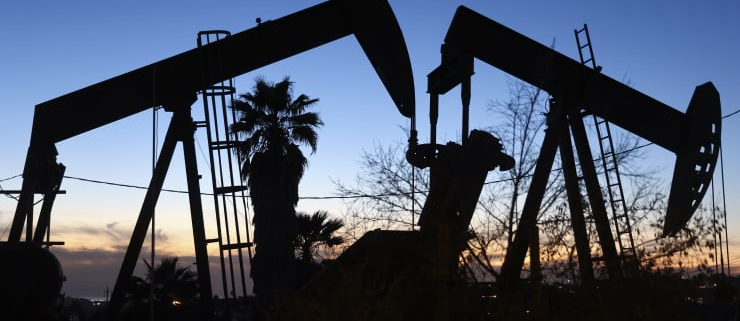 Brent crude rose $1.80, or 1.6%, to $115.93 a barrel. More about oil prices climb data? Continue on.
The U.S. West Texas Intermediate (WTI) crude contract for July, which expires later on Tuesday, rose $2.26, or 2.1%, to $111.82. The more active WTI contract for August was up $2.37 at $110.36.
UBS analyst Giovanni Staunovo said that despite concerns over economic growth, the latest data on flight activity and mobility on U.S. roads continues to show solid oil demand.
"We expect oil demand to improve further, benefiting from the reopening of China, summer travel in the northern hemisphere, and the weather getting warmer in the Middle East. With supply growth lagging demand growth over the coming months, we continue to expect higher oil prices," he said.
Prices have been supported by supply anxiety after sanctions on oil shipments from Russia, the world's second-largest oil exporter, and questions over how Russian output might fall due to sanctions on equipment needed for production.
European Union leaders aim to maintain pressure on Russia at their summit this week by committing to further work on sanctions, a draft document showed.
Click here to read the full article
Source: Oil and Gas 360
If you have further questions about the topic related to the climb in oil prices, feel free to contact us here.
https://www.rangerminerals.com/wp-content/uploads/2022/06/oil-dipscnbc-1.jpeg
416
740
Ranger Land and Minerals
https://www.rangerminerals.com/wp-content/uploads/2020/02/ranger-land-and-minerals-logo.png
Ranger Land and Minerals
2022-07-01 08:00:22
2022-07-10 21:19:58
Oil Prices Climb $2 on Strong Demand, Tight Supply