Oil Market Fundamentals Push Oil Prices Higher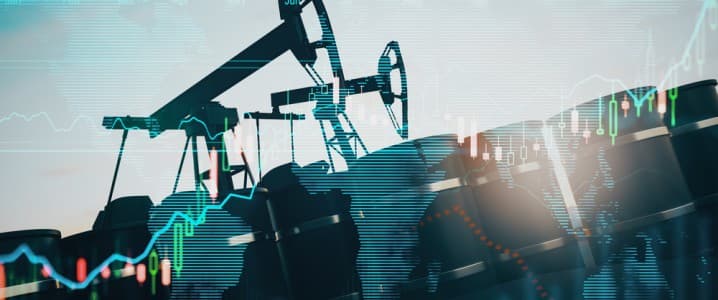 Oil prices appear to have taken a break from focusing on macro events, with increasing demand and disruptions in supply pushing oil prices higher at the start of the week. The real news for oil markets this week, however, will come from the Fed's meeting. Let's talk more about oil market fundamentals.
As French strikes are moving into their third week and at least four refineries are winding down operations due to blocked ports and overflowing stocks, Europe's diesel woes are making a counter-seasonal comeback.
French refining, recording 990,000 b/d in the last reported month of January 2023, is heavily geared towards diesel, but cannot meet the country's hefty 850,000 b/d demand for the product.
– Consequently, the spread between the prompt and second month of Europe's diesel benchmark contract, the ICE low-sulfur diesel, rose to a premium of $35 per barrel, the highest since November 2022.
– France might be the epicenter of the diesel squeeze because the blockage of import terminals across the country is limiting diesel importers from buying products, with diesel imports falling 50% this month compared to February.
Click here to read the full article
Source: Oil Price
If you have further questions about the topic of oil market fundamentals, feel free to contact us here.
https://www.rangerminerals.com/wp-content/uploads/2023/03/2023-03-21_hhza1acke3.jpg
300
718
Ranger Land and Minerals
https://www.rangerminerals.com/wp-content/uploads/2020/02/ranger-land-and-minerals-logo.png
Ranger Land and Minerals
2023-03-23 08:00:39
2023-03-26 22:35:37
Oil Market Fundamentals Push Oil Prices Higher